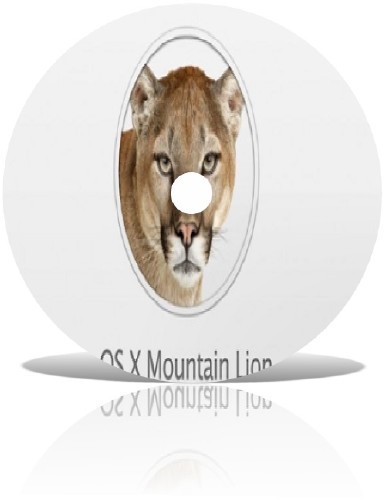 Apple
OS X Mountain Lion
является последней версией наиболее передовой настольной операционной системы в мире.
Apple OS X Mountain Lion is the latest release of the world's most advanced desktop operating system. Mountain Lion includes over 200 new features to update your Mac into the best computing experience yet. With the new Messages app you can send text, photos, videos, contacts, web links, and documents to anyone using another Mac, iPhone, iPad, or iPod touch -- you can even start a conversation on one device and continue it on another. The new Share button makes it easy to share files, web pages, photos, and videos, as well as tweet right from the app you are using. With the Reminders app you can create to-do lists and alerts that appear in the new Notification Center. With Notes you can write down all your ideas and even speak your words with voice dictation. Play head to head games on your Mac with friends on their Macs or iOS devices with Game Center. And with iCloud built in, it's simple to keep all your mail, contacts, calendars, reminders, notes, to do lists, music, photos, iWork files, PDFs, and more up to date across all your devices.
What's New in Version 10.8.1
The 10.8.1 update includes general operating system fixes that improve the stability and compatibility of your Mac, including fixes that:
• Resolve an issue that may cause Migration Assistant to unexpectedly quit
• Improve compatibility when connecting to a Microsoft Exchange server in Mail
• Address an issue playing audio through a Thunderbolt display
• Resolve an issue that prevents iMessages from being sent
• Resolve an issue when connecting to SMB servers with long names
• Address an issue that may cause the system to become unresponsive when using Pinyin input
Контрольные суммы
MD5 18387D9C4423D1D89CD9665DD34BAE34
SHA-1 65E87BC7A6218FBE776BD7D2CB1600FE05944130
Инструкция по установке в архиве!
Год:
2012
Язык:
включая русский
Таблетка:
не требуется
Размер:
4.51 GB
Слить Mac OS X Mountain Lion v10.8.1 (12B19) Virgin Installer